JD Painting - Serving the Greater Boston Area
20 years of painting experience.
Interior Painting
We have much experience painting interiors of residential houses.
We take pride in our prep, work, and cleanliness to give you the best experience possible.
The Dining Room is where you sit and eat with guests, so its nice to have it presentable. This room was coated 3 times with the highest quality European Paint available on the market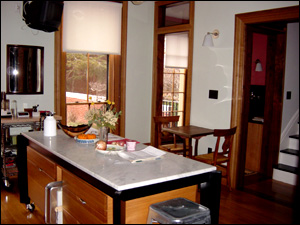 This Kitchen was painted white to match the beatiful white marble countertop.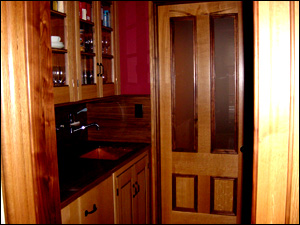 JD Painting also stains fine woods such as this Walnut Pantry.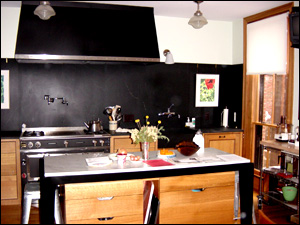 Look at the brilliant black that has a nice high gloss to it. This is accomplished by using the finest paints on the market, combined with a highly skilled crew.
The crew carefully removed the rug covering the stairs on this staircase, and put three coats down, the result was magnificent!